What an honor to have been given this opportunity to write a post on Jayne's blog! I'm so excited! Thanks for having me!
I am a 10th year teacher from a small school system in Hart County Georgia. I am currently an Intervention Specialist at my school, pulling out EIP students in grades Kindergarten through 3rd grade. A huge part of my classroom is devoted to technology…specifically iPods and iPads! I could totally be an Apple sales lady when I grow up :) Today, I'm going to share with you a little of how I use iPods and iPads in my pull out classroom.
This is my docking/charging station in my classroom. It is set up right next to my teacher station so that I can quickly charge, pass out, and pick up the devices during my 6 different pull out groups. (To get a complete tour of my room click here.)
Throughout the day, I pull anywhere from 15-30 small groups (6 periods and 3-5 groups in each period). So it is important for me to find perfectly leveled materials for each differentiated group. To best serve my students, I've found that using iPads at some point during my small group instruction has really enriched my teaching. From QR codes to find answers, leveled readers with Hooked on Phonics or Reading A-Z, educational videos on YouTube, or just learning apps for sight words, my groups leave my table with a higher knowledge of content and more enthusiasm.
I use a ton of QR codes in all of my classes!!! You can find a ton of QR activities in my TPT store. One of my favorites are my QR Code Phonics Puzzles.
I'm going to leave you with one additional tip that helps my iPad stations run smoothly and a freebie! I've found that with tiny hands running devices, apps can suddenly be "accidentally" ended too soon and more "interesting" apps suddenly appear without being "clicked on." Well teacher friends…there is a solution!!! Let me share it with you…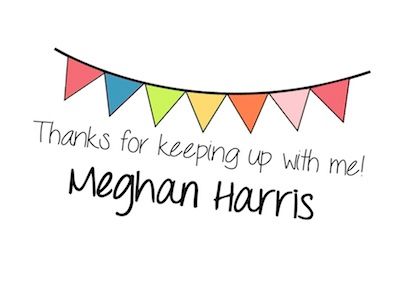 Thank you, Meghan, for packing this post with great information. I learned many new things and I know my Smart Kids readers will appreciate your tips! Be sure to leave Meghan some love in the comments!