A couple of years ago I had a beautifully decorated room and...28 KIDS! While complaining to my assistant principal that we didn't even have enough room for centers, she said to me, "Take out some furniture." SO I DID. Yes friends, the next Monday pieces of furniture—all of my tables—were in the hall.
So here's my bright idea for this month: Floor desks!
Don't get the idea that just because we don't have desks that it's all wild and crazy up in room 301. No ma'am. We've got structure. Here's how it works.
We keep our boxes in our cubbies. Each box holds the child's crayon box, pencils, dry-erase marker, eraser, scissors and glue.
When it's time to work, a child gets her box and white board to use as her desktop. In some of the pictures you'll see smaller whiteboards. Lucky me, this year a mom bought a new class set of these 11 x 16 boards. She got them at a great price from The Markerboard People (www.dryerase.com).
When we are ready to take a brain break, the kids just push their desks to the side.
Here's what my room looked like with all of the furniture and also how it looks this year. You can see we do still have some tables for centers. Does that make you feel better?
So if you and your kids are feeling crowded, my bright idea comes from my principal. "TAKE OUT THE FURNITURE!"
If you enjoyed this bright idea, please follow my blog, Facebook or Instagram.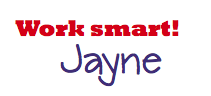 For more bright ideas from 50+ bloggers, browse through the link up below!