Have you been following the Freebielicious summer book study?
The book is The Next Step in Guided Reading by Jan Richardson. I enjoyed chapters one and two...but when I got to chapter three I pulled out the sticky notes and the highlighter. Wow. Talk about practical information! Now since I need visuals to keep me on track (not sure if it's my age or the ADD), I made some charts. Then I said to myself, "Why not share these with your bloggy friends?" So here they are.
First I made a mini poster to keep myself on track with my Pre-A reading groups. This is based on the lesson plan framework provided on page 60.
I also put the framework onto cards that I can put in my pocket chart.
Next I made a mini poster to keep my lesson going with my emergent readers on levels A through C. This is based on the lesson plan on page 84.
Again, I put these on cards that can go into my pocket chart.
Did you read the part about how effective it can be for a child to trace the alphabet? Shut the front door! The research is exciting. So I made a little "homework" sheet to use with some of my little letter learners. Of course, I'll send this home with a traceable letters.
Finally, I made a chart to help me zip through the two minute procedure for teaching new sight words. You can find this info on page 89. Richardson suggests that you follow this plan every day with every word in this order.
Now how do you get these items? Well, I would just really love it if you would FOLLOW THIS BLOG WITH BLOGLOVIN'. Just click here!

Then just click this little link for your freebie.
For more info about this chapter, please visit these blogs: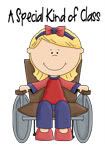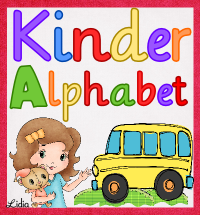 Leave a comment if you are excited about using the info in chapter three!